Share your experience with the IPT!
Gothenburg 2017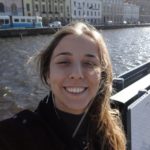 It's a perfect way to exercise your creativity to solve problems and debate with peers. Plus, you get to know amazing people from all over the world.
I learned that there are many different ways to approach a problem, and by discussing them it's possible to find a better solution to the problem.
Adriana Simancas
Universidad Simón Bolivar
Venezuela