Share your experience with the IPT!
Virtual edition 2020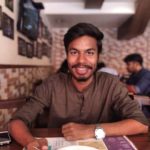 Being able to be part of the tournament online and virtually interacting with physics enthusiasts around the world after being hit by a pandemic and being locked indoors was so much exciting and fun. As the pandemic struck, we lost all hopes for the tournament but with the announcement of the virtual tournament, we resumed the preparations with new energy and a chance of expressing our findings to other teams. The whole journey to the tournament and the kind of preparation we had to do, having been locked down and being miles apart from other team members, was extraordinary, exciting but most importantly, fun to be a part of.
Pradyumna Bawankule
IISER Bhopal
India