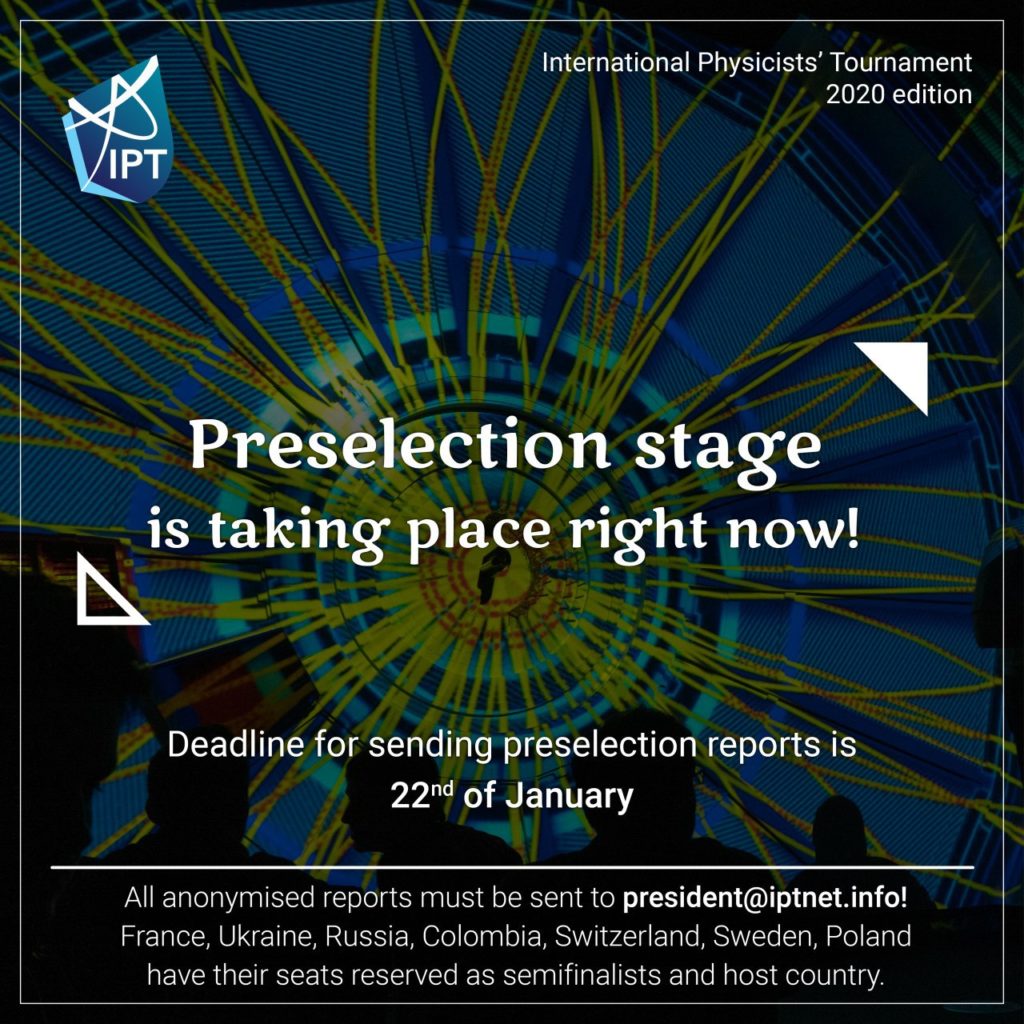 The period for registering a team for the IPT 2020 is now closed! This year, we have a record for registered teams, with a total of 26 and more impressively: from all 5 continents, for the first time in the history of the tournament, with 15 national selections announced.
For the tournament to take place in Poland we have 21 seats available. Of these 21 seats, 7 are already reserved for the semifinalists and finalists of the 2019 edition (Ukraine, France, Russia, Colombia, Switzerland and Sweden) and Poland, the host for 2020. In this case, the other 19 teams are required to participate in the international preselection which we explain below. Of the 19, the 14 teams with the best reports will fill the spots for the IPT. In case of dropouts, the empty seats will be distributed following the preselection ranking.
Preselection problems
We remind that the preselection reports must be sent to president@iptnet.info only. Reports must not contain any reference to the country which authored it. This year's problems for preselection are:
2 – Precious Energy
3 – Paper tube
14 – Jumping bean
Teams with a national selection, in addition to the problems above, can also choose:
1 – Cumulative cannon
6 – Planetary clock
The winner of the national tournament wins their country's seat in the tournament, should they also pass the international pre-selection stage. Please also note that the pre-selection stage is free. Teams have until January 22nd to send their preselection reports. An example report is available in this page, along with all rules of preselection. We wish you all good luck and hope to see you in Poland!
Registration Closed, Preselection for IPT 2020 starts now!