The IPT 2021 is finally over! We hope you enjoyed all the selective fights, the grand finale and all the activities organized, whether you were a team member, a jury member or a spectator!
Despite all the difficulties that the global situation has brought for the last 2 years, all the teams came with the highest level solutions and the strongest presentations. We congratulate you all in those efforts to keep the IPT flame alive!
The competition was at its finest in the final, but at the end the team Russia (MIPT) obtained the first place, followed by Brazil (UniCamp) in second and Ukraine (Kharkiv) in third place. The full ranking can be seen below. Ahead to IPT-connect for the recap of all the Physics Fights.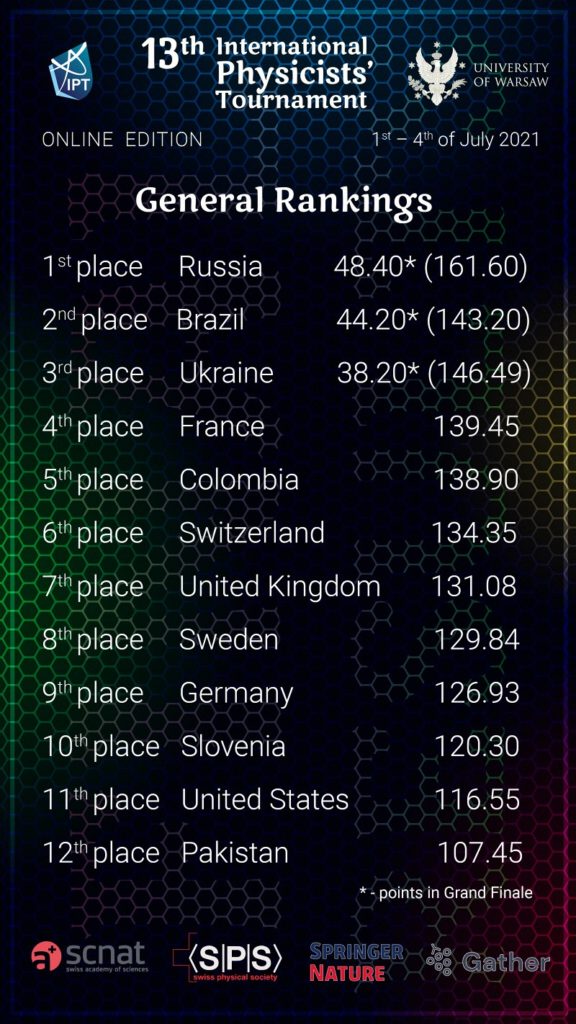 The full recording of the intense IPT2021 – Grand Finale is available in our Youtube Channel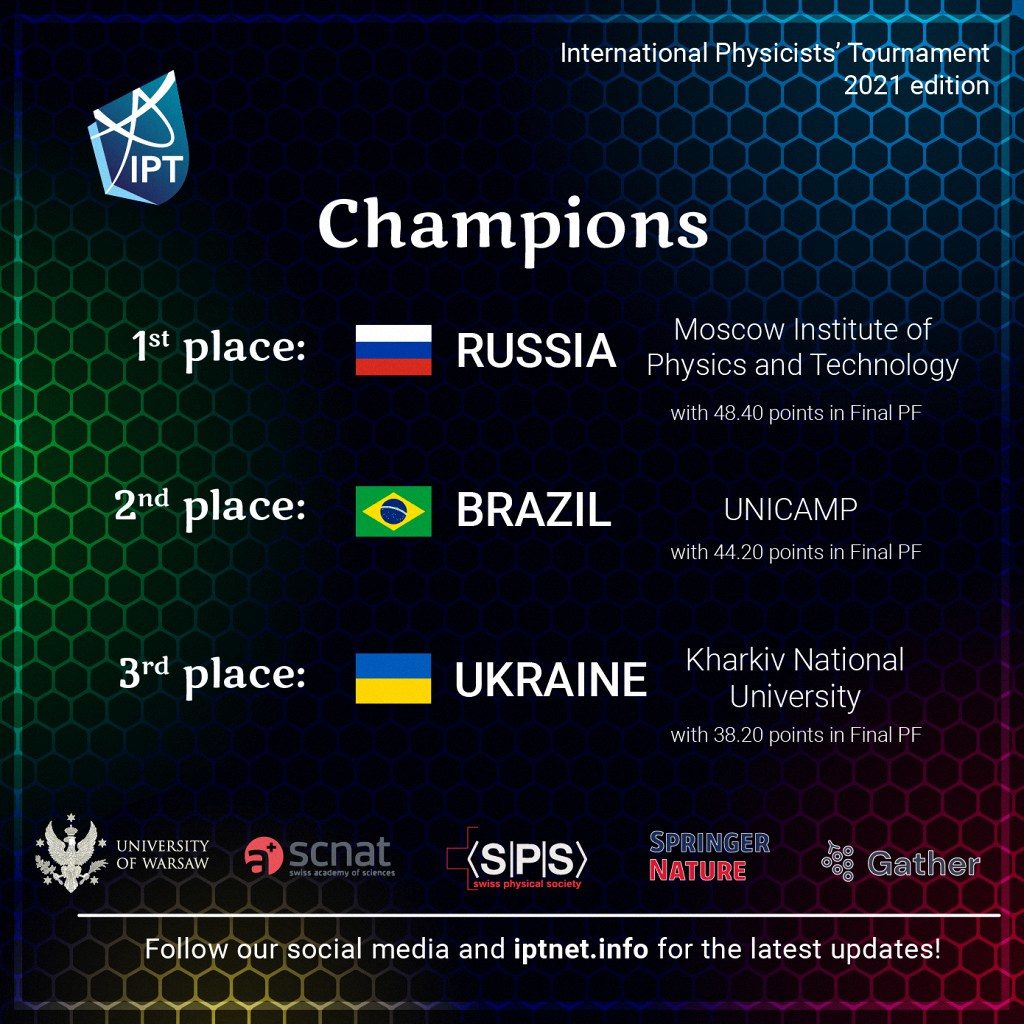 The best reporter and opponent were Amazigh Ouzriat from France and Jose Betancourt from Colombia. For the IPT Conference, the winners were Jonathan Chee Xian Kuan and Bruno Siqueira Eduardo, big bravo to them too!
We also thank the LOC at the University of Warsaw for hosting the tournament, and organizing the socializing activities and games. They made the virtual experience as live and close as possible.
Finally, we thank all of you for your efforts and your enthusiasm for the IPT – it helps us to move with making the IPT even cooler and more engaging every time!
We hope we can see each other in person next year, stay tuned for news in our social media:
Facebook.com/InternationalPhysicistsTournament,
Twitter.com/IPT_Official,
Instagram.com/the_ipt_official