We are really happy to announce that we will resume the live IPT next year. And the host for the tournament will be COLOMBIA!!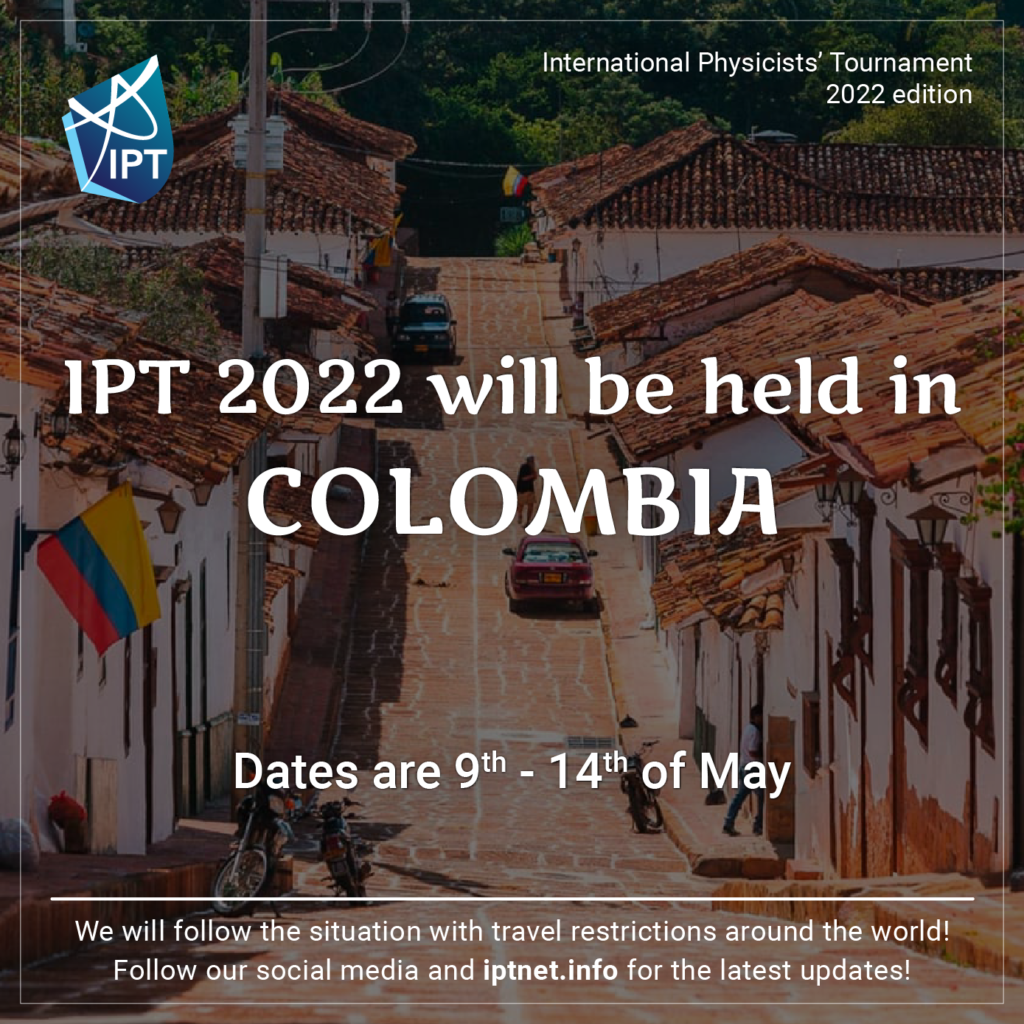 The event will be at Universidad Industrial de Santander (UIS) in Bucaramanga, Santander. We wish the best luck to all the teams during the national selections and hope to meet you all next year in the land of coffee and biodiversity!
Follow our social media for more updates of the IPT 2022:
Facebook.com/InternationalPhysicistsTournament,
Twitter.com/IPT_Official,
Instagram.com/the_ipt_official
The new host for IPT 2022 is….