After four intense Physics Fights, and an epic finale, here is the Final ranking of IPT 2016!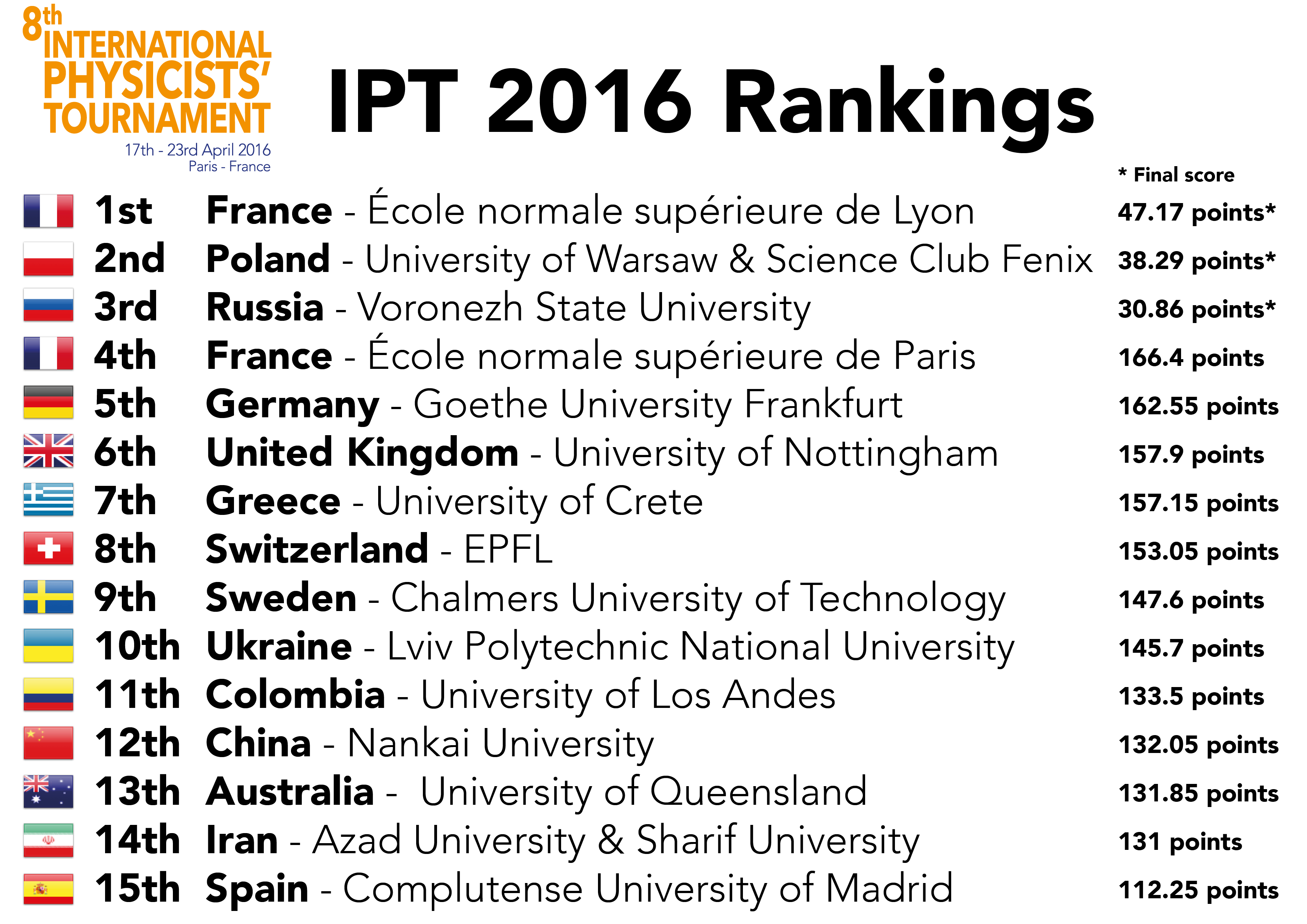 The detailed results are all available on IPT 2016 website.
Congratulations to all the participants and their Team Leaders. It was an incredible week and a real pleasure for the IOC to meet every one of you!
IPT 2017 is already on tracks, and we will give you the news as soon as possible.
Be ready!